About us
Now you are: Home > About us
Jengfeng Cutter - Your Reliable Packing Machinery Material Expert
Suzhou Longfeng Trade Co., Ltd. is fully responsible of the sales, promotion, after-sales and technical support for Zheng-feng (Jengfeng) tools. It enables customers to obtain all-round information and professional technical support, and helps more customers to enhance product competitiveness.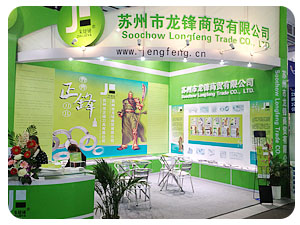 All steel materials of our knives are imported from Germany, Austria and Japan so as to ensure the pure quality of steel. Meanwhile, we use German precision grinder which computer-controlling the precision during the manufacturing process. Tolerance is between 1 to 2 wires. And we use the advanced vacuum heat treatment, which averages the hardness as well as the depth of infiltration.
Both the brand of our company and quality of products rank top in the field. Our products have been used by large packaging machinery plants in China and abroad (such as Langston Machinery USA, BHS machinery, EMBA Machinery, Forsberg machinery, Shanghai Jinchang Carton Machinery Manufacture, Shanghai Dinglong Machinery, Taiwan: Latitude Machinery Gorp., TCY Machinery, Handa machinery, Yue Li Machinery, Ming Wei Machinery, Lianhaur Machinery, Long Shine Machinery, Yun Chan machinery etc.)
We are also the designated tool supplier for the majority of packaging enterprises in mainland China among them including foreign investment and large-scale domestic capital enterprises, (such as Pacific-millennium Holdings Co., Rengo Packaging Co., Want Want Group, SCA Group, Yuen Foong Yu Group, Long Chen Paper, Tri-Wall Packaging, Jing-feng Paper, Hongta Group, Haier Group, APP, Mitsui Sen Packaging, etc.)
Suzhou Longfeng Trade Co., Ltd. would like to be your successful cooperation partner.